In recognition of Cinco De Mayo last week, the boys and I dedicated our lessons to all things Mexico!
We had tacos for dinner, salsa with lunch, and of course, what's a little celebratory play without matching felt food?!
After a quick trip to our favorite place, cough, Hobby Lobby, cough, and loading up on every felt color imaginable, I thought I'd be able to dive right in and come up with these really awesome, totally easy felt munchies in no time. WRONG. There were a few things I wish I'd known BEFORE wasting literally 10 sheets of felt. So, to save you from making the same small mistakes I did, keep reading!
---
Tip NUMERO UNO: SCISSORS. DAMN GOOD SCISSORS.
Before you even think about starting to cut your felt, for the love of all that is Holy, please invest in a good pair of scissors. I like these
 and these
 (<< Pinking Sheers) best! A good pair of fabric scissors will save you from hours of misery while trying to tear the felt apart with dull scissor blades, your children hearing you shout inappropriate words at said felt, and raggedy edges that make your food look more like frazzled blobs than tacos and burritos
This is a life saver. When it comes time to sew your felt pieces together, this
stuff works wonders. Cut a piece of Heat N Bond
to the size you need, flip it onto the backside of your felt sheet, and iron with a home iron. Next, just cut your shape out from your felt and iron it onto your backing piece! (For the onions you see here, Heat N Bond
went onto the white felt and the white felt was then ironed onto the purple and trimmed!)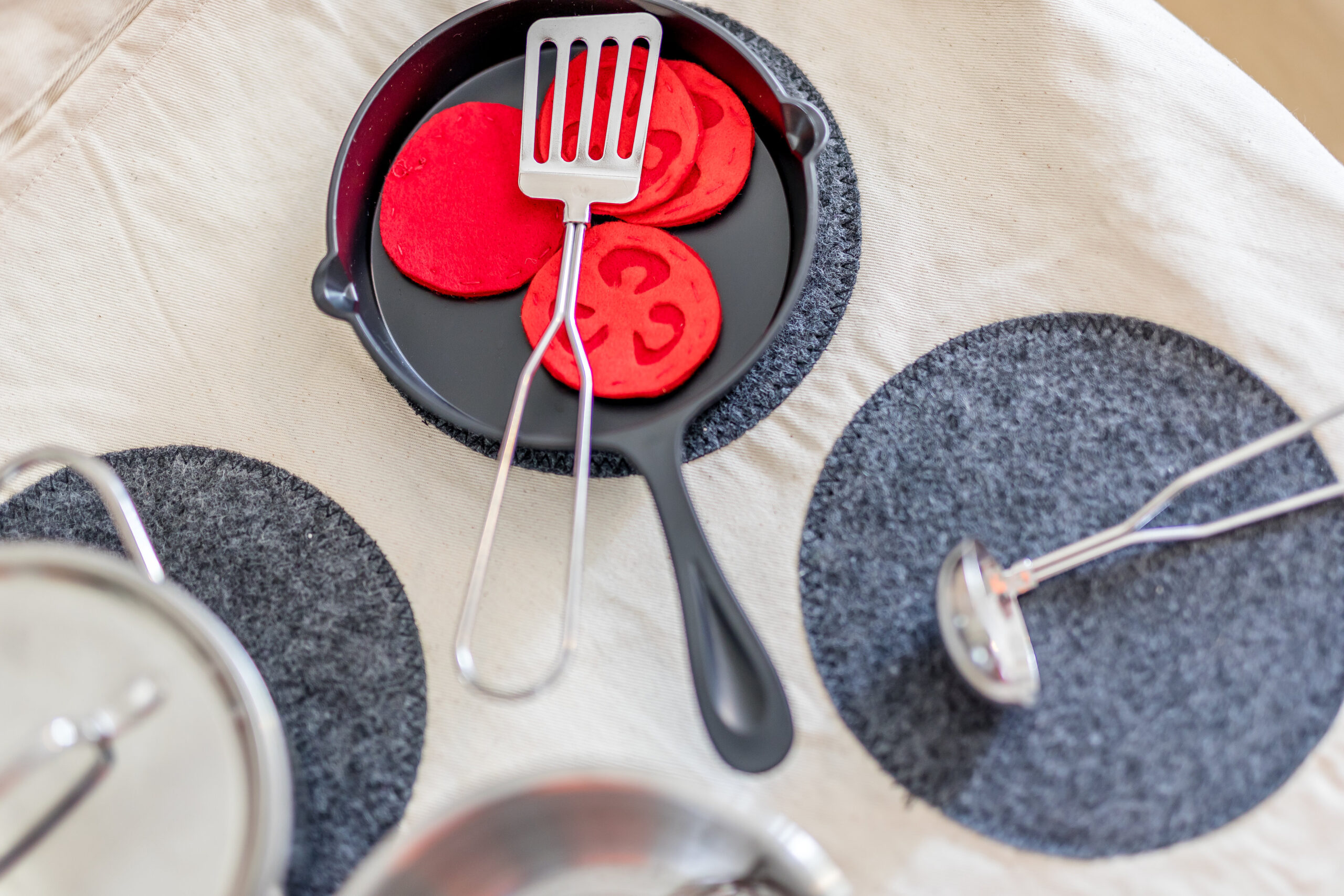 When creating felt anything for littles, I always spend the extra few cents on the heavier felt sheets (2mm-3mm). It stands the test of time, gives your food a more realistic and 3 dimensional feel, and of course, doesn't necessary need to be doubled up if you'd rather not put a stitch in every single piece of food you create.
---
There you have it!
Now, you're totally prepared to dive in and make your own DIY felt food.
Actually, wait! I take that back.
First, download this FREE Taco Shack Printable Set: Taco Shack Play Labels   Taco Shack Menu  Taco Shack Open + Closed Signs to occupy your littles while you're making their felt food! (*Print on heavy card stock + laminate for long lasting results!)
Next, grab this FREE Mexican Felt Food Pattern to use as a guide when creating your felt masterpiece!
Alright, now you're ready, and TOTALLY prepared to knock the socks off your kids' feet when they see what you've made with your "I Can Do All The Things" mama hands!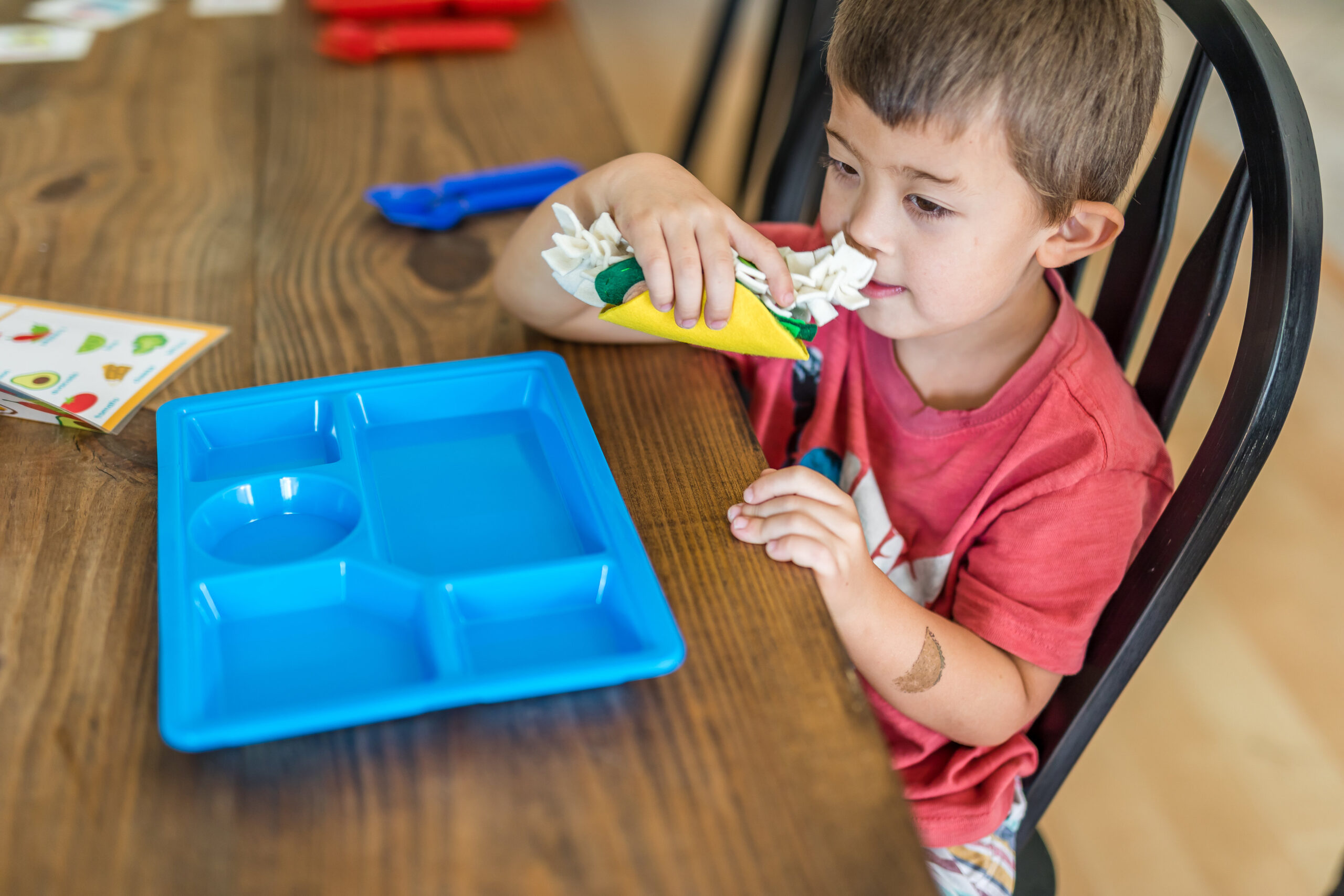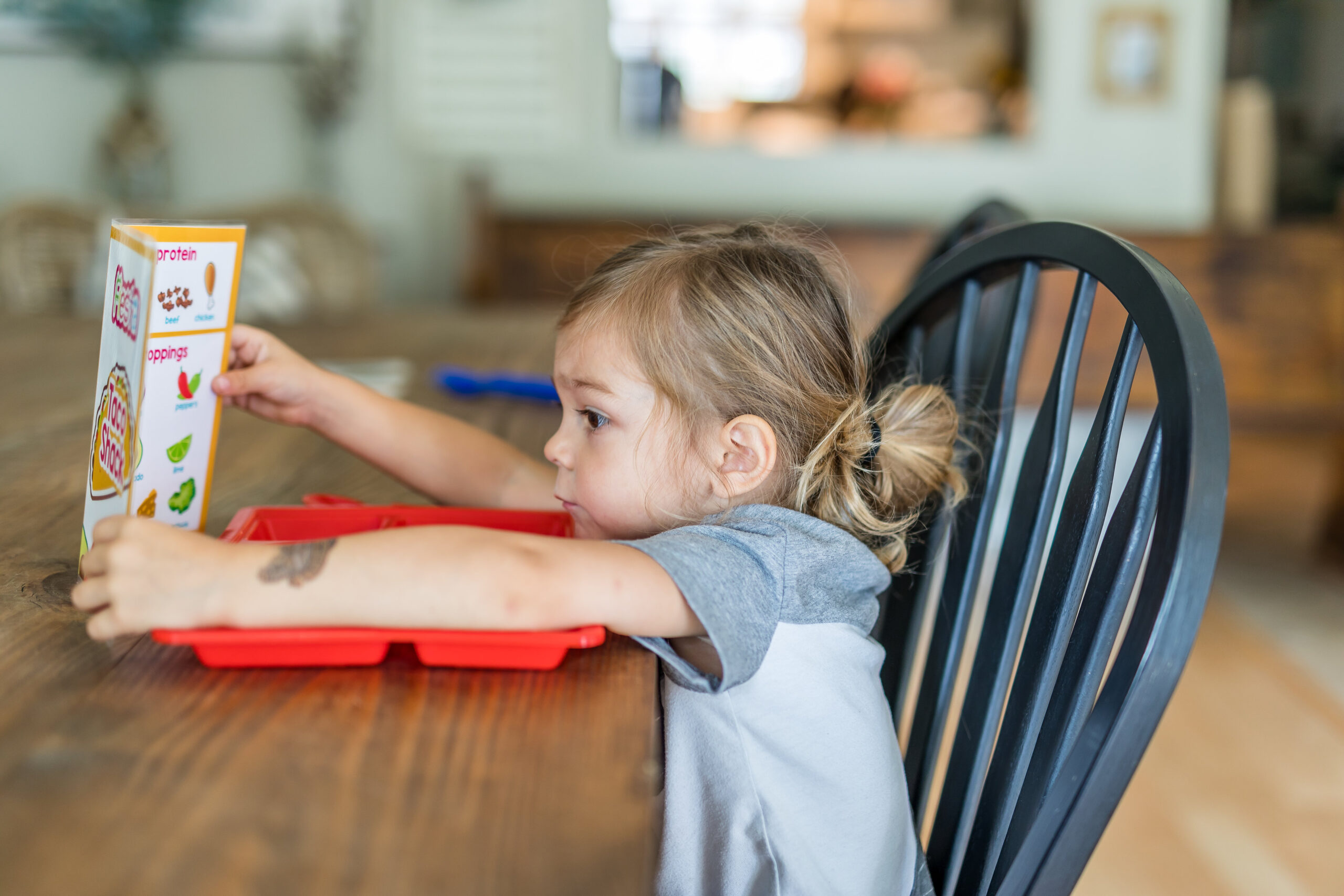 ---