This past weekend we were invited to play with dolphins and swim with marine life at Discovery Cove, Orlando! My expectations were set pretty high so to say that the team at Discovery Cove exceeded all of those expectations and beyond, would not entirely be doing them justice!
A HUGE thank you to Discovery Cove, Orlando for hosting our family! We can't wait to be back with all of our boys next time!
Before getting into all of the details about this fully immersive day resort, I want to touch on the safety precautions and all of the new measures being implemented at Discovery Cove!
---
Safety, Sanitizing, & Sealife!
I've had a lot of questions in the last 24 hours over on my Instagram stories about COVID updates since the reopening at Discovery Cove! So, I wanted to touch on those first since they're super important!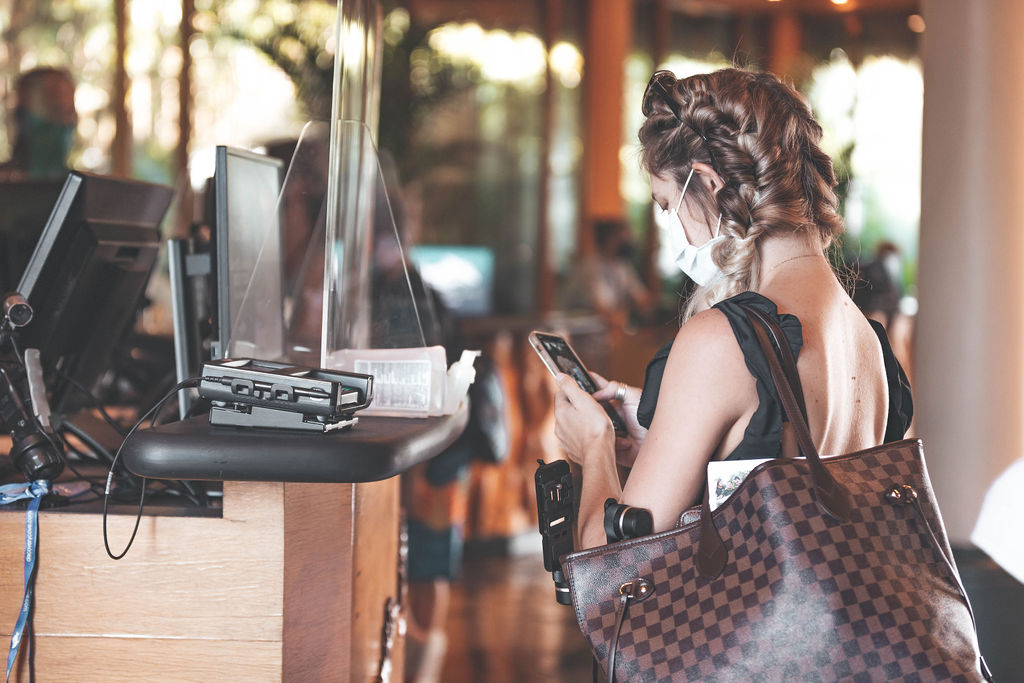 Masks:
Required at temp screening in the parking lot upon entering the front entrance.
Required for park entry and check-in.
Encouraged in all outdoor areas without sand covering the ground. The majority of the resort is beach-like with the sandy ground! However, in those areas that you're not walking on a beach (i.e.: pathways, sheltered areas & cabanas, gear pick up locations, snack bars) you will be asked to wear your mask
Complimentary buff masks are given to guests upon arrival (these are great to keep around your neck while you're at the resort and make masking up super convenient!)
The staff at Discovery Cove very politely enforce the mask mandate on property. They're friendly and remind you not to take it personally but that they are simply making sure all guests abide by the rules of the CDC.
Worn by all staff & lifeguards, including animal trainers in the water
The complimentary buff masks are required in the water during Dolphin Encounter. However, they do allow guests to pull them down in order to get your picture taken with your new dolphin friend!
Temp Screenings:
In the parking lot on the sidewalk prior to entering the main building
Social Distancing & Capacity:
Discovery Cove does a fantastic job at minimizing the number of guests at their resort on any given day, even pre-COVID. They want guests to be able to experience as much as possible while at the resort without overcrowding in the lagoons and pools.
The Grand Reef stays pretty consistently "full" throughout the course of the day since that's where you'll be able to swim with fish and rays! However, we never felt like it was overcrowded or like we couldn't stay in our own family pod while in the water!
Social distancing markers are placed throughout the resort, especially in high-traffic areas! During our pre-req presentation for the Dolphin Encounter, we were spaced out from other families and distance between groups was enforced.
If you're not interested in upgrading to a cabana for the day or a day bed, there are plenty of lawn chairs and umbrellas available for guests! We saw many, MANY empty chairs and umbrellas during our day and never saw two groups right on top of each other.
Cleaning & Sanitizing:
Staff members were consistently cleaning & sanitizing all areas, not just those with high traffic! (This was actually done so well that I mentioned to James it seems to me like it is something they are so well trained on, it must have been a priority even before COVID existed! 10/10 Would probably even lick a table lol)
Dining:
Tables are spread out from others but, because Discovery Cove has designated dining times for their guests (which you will select upon check-in) there was no period of time where we even had more than two or 3 other families in the outside dining space with us!
For those same reasons, we never had another family in the actual restaurant food pick-up line at the same time as us either!
Gear:
All gear is thoroughly cleaned and sanitized!
Snorkels are not reusable so, bring those home with you as a souvenir!
Now, on to the fun stuff!


Let me first start out by saying that we had THE BEST time at Discovery Cove! We left the little boys at home so we could take full advantage of the Dolphin Encounter add-on experience without having to worry about juggling them since they're not old enough for that quite yet but, we absolutely plan on going back with all four boys now that we've been!
When you get to the resort, you'll be checked-in by a staff member who will give you a badge for the day if you have any upgrades, as well as a complimentary zipper pouch with sanitizer & your buff mask! They'll notify you of where to get your gear for the day and your meals & snacks, while also scheduling your lunch hour for you!
If you're anything like me, you'll probably have already noticed by this point how clean and beautiful the grounds are but, don't forget to look up so you don't miss this beautiful pair greeting guests as they walk the pathway to the beaches!
If you purchased any of the cabana upgrades with your admission, the first thing you'll want to do is follow your host or hostess to your home away from home for the day! They'll give you a tour of your cabana, set you up with any snacks, drinks, or extras you may need, and answer any additional questions you may have! (This is Debbie! Say, "heyyy Debbie!" She was like the newest member of our family within just a few minutes and gave us the VIP experience we didn't know we needed!)
FAQ's about the Cabana Add-on:
Do you have to pay for it?
Yes. The cabanas range from $199 to $799 for the day
Does the price include admission?
You do need an admission ticket to enter the park and take advantage of your awesome cabana upgrade!
What does it come with that I'm not already getting?
Table and chairs, chaise lounges, and rolled towels are included in a private outdoor covered room for all cabana upgrades.
Towel Service to refresh used towels
Snack Basket with chips & nuts
Personal locker
Refrigerator
Host/hostess to refill snacks & drinks
Additional cabana upgrade packages are available as well which include: Personalized buoy delivery during your signature dolphin swim, Photo Package, Discovery Cove Signature tote bag, Dedicated VIP Cabana Host, Exclusive animal encounter, Reserved seating at Laguna Grill, Guaranteed Dolphin Lagoon view 
Do they all have beach access or a view?
All cabanas include views of the waterways!
Are they far to walk to?
Cabanas are located all throughout the resort but, all attractions and waterways are pretty central in the resort so, we didn't have to get thousands of steps in to make it back to our cabana for some relaxation time or a snack stop!
How many people fit inside a cabana?
A table and chairs, chaise lounges, and rolled towels are included for up to 10 guests! Between 6-8 fit comfortably, but no more than ten 10 guests will be permitted to occupy a single cabana. (Guests ages 2 & under do not count toward the party size!)
We genuinely loved having the cabana for the day and highly recommend it if you have little ones with you! Even though you really don't need to bring a lot of things into the resort, if you have a handful of kids as we do, you may want a place to treat as your drop-zone for gear and snacks as well as an awesome, private relaxation spot for little nappers! This will be totally worth budgeting for when we go back!
After checking in to the resort, and getting situated with a place to drop your things, you'll want to head to Laguna where all of your meals for the day are served!
Breakfast, lunch, snacks, water, soft drinks, beer, & wine are included in your admission!
SERIOUSLY! It's all-inclusive!
The boys loved that they could grab a cookie or bag of chips between the waterways or when they were lounging on the sand in front of the Dolphin Lagoon! Snacks include things like chips, ice cream, soft pretzels, icees, and nuts!
When it came to our meals, the breakfast spread was pretty standard eggs, sausage, & home fries with some other fun things like a yogurt parfait, muffins, French toast, and danishes!
Lunch was equally as awesome with a deliciously tender pulled pork, Caribbean spiced salmon, salads, wraps, cold pasta, super delicious chicken tenders with waffle fries, a plant base impossible burger, other vegetarian options, and more!
A full bar is available as well if you're looking to really let go and get a full-on #adulting vacation experience! As an add-on to your trip, you can do a full Drink Package which will include all of your alcohol for the day for $40 per person! Signature cocktails are served by super friendly and sweet bar staff! We're not typically drinkers but, I did have to grab myself a drink and snap some awesome pics for you guys while we were there! The bartenders became my new best friends so we chatted it up while they created our signature drinks! They're worth befriending while you're on the property!
---
I know what you're thinking at this point, "Okay Steph, give me all the fun stuff! We want to know about the fish & dolphins!"
I've had a ton of questions over on Instagram about our day at Discovery Cove-What are our boys' ages, did we bring the babies, what you DEFINITELY want to upgrade, how to plan your day, and SO.MUCH.MORE! I'm overjoyed to share all of this with you guys because this was one of those experiences that will help you to create life-lasting memories!
What do I need to bring?

Your ID. Technically, that's really it! You may also want:

Waterproof Phone Case/Pouch
Water Shoes
Change of Clothes
Wear your Swimsuit
Wet Bag
Underwater Camera

Leave your sunscreen at home! Discovery Cove supplies all guests with Animal-Safe Sunscreen!
Sunglasses are allowed in the animal-free waterways!

How old are our boys?

Our older boys are 6 and 8! We didn't bring Deck or Linc with us this time.

Should I leave my younger kids at home?

Since we didn't know what to expect going into our day, we opted to leave our younger boys at home with grandparents but, I would absolutely bring them back! It would definitely be a different type of day and be more focused on shallow water for me with the baby but, Linc would have been just fine in the water with all of us especially since he's a stronger, more independent swimmer!
Would it still be fun if I didn't add-on the Dolphin Encounter?

Yes! Absolutely! We loved the dolphin encounter but, there is truly so much more to do at Discovery Cove than hang with the dolphins if that's not within your budget!

What is there for little kids?

There are a lot of wading areas in The Grand Reef, noodle floats and vests available for kids when swimming in the deeper waters, beaches all throughout the resort with beach toys to play, areas to see marine life from above, as well as the Aviary which is home to tons of beautiful birds! *The only thing I will say is to steer clear of the waterfalls when you're in the Wind-Away River! They're a bit strong and lead to 8 ft deep waters!

What time should I get there?

You'll want to go as soon as they open, if not shortly beforehand if you have an add-on experience for your day! We stayed from opening until closing time!
The Grand Reef
Before arriving, I originally thought we would spend the majority of our day at The Grand Reef where you get face to face with marine life! While we did spend most of our morning swimming with the fish and rays, there was much more to do at the resort that we didn't want to miss out on!
What to know about The Grand Reef:
What kind of marine-life can you swim with?

There are over 7,000 saltwater fish & various rays (without barbs) swimming freely throughout The Grand Reef!

Is the water cold?

They say the water ranges between 75-76 but, we did a temp check on the water several times with James' Garmin and he pretty consistently clocked it at 79! If you visit the Florida springs, the temp feels just like that! It wasn't uncomfortable once we were in and swimming! By the time you get cold, you're already in with the fish and getting distracted so you won't be cold for long!

Are there sharks?

There aren't any sharks directly inside The Grand Reef pool where guests freely swim! However, you do have the option with an add-on to swim with sharks!

Do you have to wear a spring suit/wetsuit/vest in the water?

Yes! You do have to wear the gear provided by Discovery Cove in all bodies of water! (James and Ken have sensitive skin and started accumulating a rash mid-day so the staff was super sweet and gave them each a Discovery Cove tee shirt to change into instead, which needed to be worn in the water instead of the neoprene gear!)

Do you have to use the snorkel?

You do not have to use your snorkel in any bodies of water! I think James and Ken were the only ones in our family to use their snorkels for almost the entire day! Col had him off after a couple of hours and I didn't use mine at all and was still able to enjoy everything underwater!

Do you have to be a great swimmer?

Actually, no! I would say as long as you're comfortable in the water, you'll be able to see fish and rays in the more shallow areas of the water!

Can you bring underwater cameras?

Yes! As long as it's nothing obstructive to the animals! You do, however, have to tuck all badges, locker keys, and waterproof phone pouches into your wetsuit while you swim.

Are there lifeguards?
Do you need water shoes?

You don't need water shoes but, I could see them coming in handy especially for kids! If you decide you need them while you're there, they do sell them in the gift shops-$16 for children's $22 for adults!

Can you have a float?

You can not have a float in The Grand Reef

How deep is it?

The Grand Reef starts out at zero entry upon access to the water and goes down to about 15 feet in some places. There are a ton of manmade rocks underwater that you can kneel onto if you need a small break! The depth fluctuates throughout so there was never a time that I felt uncomfortable even while Ken was riding on my back!

Was it crowded?

No! During the middle of the day right before and immediately after lunchtime, The Grand Reef became the more popular place for guests to hang out but, the pool is so large that we were still able to swim freely and enjoy the fish without bumping into others in the water!

Were our boys afraid?

Ken was a little nervous at first but, I think most of his hesitation was with the water temperature because he's my boy who lives in long sleeves even in the summer! haha! He hates to be cold but, eventually got in and held onto my back like a turtle while I went just under the surface!

Can you touch the fish or rays?

Staff is strictly enforcing and asking guests not to reach out to the fish or rays for the safety of guests and the animals but, there were many times that we'd feel a ray fin on our leg or fish by our feet!
When you enter The Grand Reef you'll see various fish species and rays swimming right below your feet and around your ankles! It's incredible! I wasn't expecting to see animals until going deep into the water but, I was absolutely wrong! You could stay in ankle-deep water and have a ray swim by you, which is great for families wanting to bring their tiny babes along for the day!
If you have shark lovers like we do but, don't want to add-on the shark encounter experience, there are several ways to still see them! Head over to the bridge overlooking The Grand Reef for a bird's eye view or follow the channel in The Grand Reef waters to get a close-up view through the glass of these sharp-toothed friends!
What if you just want to float around and get some R&R in?!
Girllll (or guy), THIS IS THE PLACE!
The water of the Wind-Away River, Freshwater Oasis, and Serenity Bay were comfortably warm but also refreshing!
The greatest thing about these other pools is that you get an experience out of each of them! You'll be able to swim through caverns, under waterfalls, see various types of birds, and even have the chance to get up close and personal with a marmoset on Marmoset Island!
Swim with Dolphins!
When it comes to Discovery Cove, I think they're most known for their Signature Dolphin Experience! When they say you'll get up close to the dolphins, they truly mean it! Even with the experience being tweaked to ensure safe distance and safety of guests and staff, we were still able to touch, feel, and play alongside our dolphin friends, Thelma and Madison!
What's changed with the new safety measures?

While you're not technically swimming with the dolphins during the experience, you are still able to get a fully immersive experience!
Dolphins and guests remain in the shallow edge of the water and no longer in the deeper areas of the pool
Guests will still interact with one or two dolphins in their group, get one-of-a-kind photos, learn handling tricks & behaviors, and get to learn intricate details about the dolphin in your pod!

Are the photos included with the dolphin experience?

No, Photo packages and purchasing your photos are available prior to your arrival or while you're on-site! We opted for the digital photo package to keep them forever!
Did you know?
Dolphins have a permanent smile on their face and it's not just because they're happy!
Yep! That's right! Their mouth shape allows them to push out the saltwater while they collect fish to eat! Like humans, they can't drink salt water without getting a belly ache or becoming dehydrated!
(We learned this and so much more during our Dolphin Experience!)
All in all, we had a fantastic and memorable day at Discovery Cove and can't wait to be back as a family of 6! The boys have talked about it for the last 24 hours and I'm pretty sure I'm still pruned on my fingertips from all the time we spent in the water! If you're looking for a once-in-a-lifetime experience close to home or while you're visiting The Sunshine State, you're sure to get it at Discovery Cove!
Take a peek at a few more photos from our day in the photo diary below!
HUGE thank you again to Discovery Cove for having us!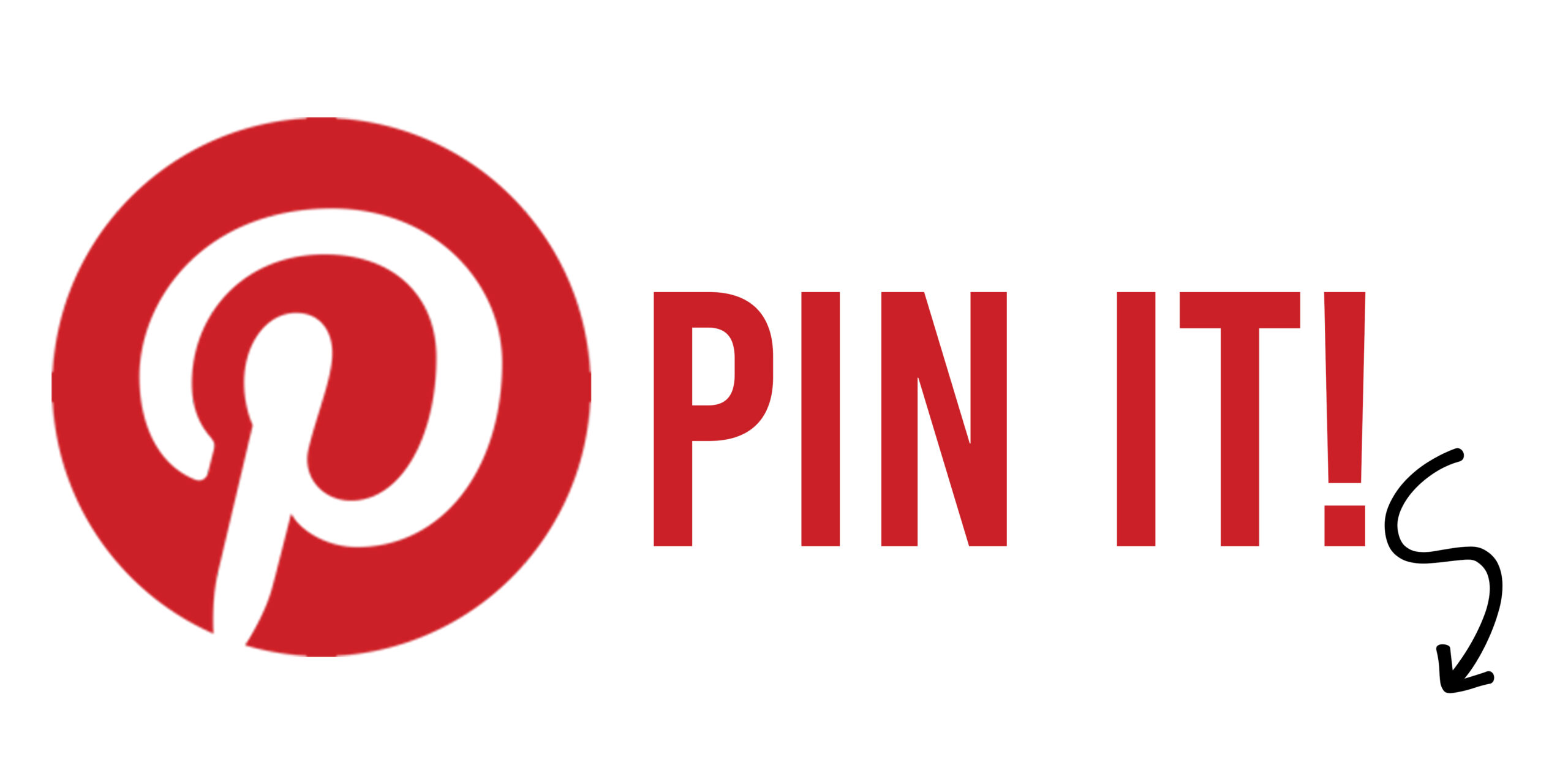 Get This Look
[show_shopthepost_widget id="4395436"]