Over the years, we've taken the boys on many trips but, one of our most favorite destinations has always been just a few hours from home in Clearwater, FL! As East Coast Floridians, there's just something about the West Coast of Florida that gives us a totally fresh look on our home state! We're always sad to leave because there are truly SO many things to do and see in St. Pete Clearwater that we always leave ready to come back for more!
This post is sponsored by Visit Florida. Thank you to Visit St. Pete Clearwater on behalf of Visit Florida for inviting our family to make more memories on Florida's West Coast!
**A FREE printable and clickable pdf with everything you need to know when planning a weekend with kids in Clearwater!
With the boys all homeschooling this year and us cutting back on most of the field trips we had planned, we wanted to round out the first half of the school year with a few killer trips that incorporate education and creative learning into our travels! Like most other kids, our boys thrive through hands-on learning and stepping out of the mundane day-to-day routine to find adventure and pique their curiosities. So, we packed our bags, set an itinerary jam-packed with a fun weekend full of adventure, new experiences, and lots of Vitamin D!
A few tips when visiting Clearwater, FL with kids:
Stay laid back! Book 2 MUST-DO activities and spend the rest of your time open to exploring and taking in the beautiful beaches! Some of our most memorable moments came on Pier 60 grabbing an ice cream and walking the market stands!
Pack your sunscreen, comfortable walking sandals, a stroller if you have little ones, and plan ahead! We walked to dinner, our Pirate Cruise excursion, Pier 60 for a quick snack, Barefoot Beach House for lunch, Starbucks for a morning pick me up, and more during our stay! The only time we used our vehicle was to travel to the Clearwater Marine Aquarium (a MUST DO!). I highly recommend staying at one of the hotels listed below to make sure you are within close (walking) proximity to the fun! You'll be able to grab lunch on foot, pick up your Starbucks favorites, hop onto one of the boat excursions, visit the pier, hit up the beach, secure rentals, and SO MUCH MORE without ever having to drive your car or find parking! We truly LOVE that about this area of Clearwater! It gives the boys some extra scenery and enhances their senses!
COVID Response:

Check out this awesome video created by the Visit St. Pete Clearwater team!
Where to Stay:

The Fun Stuff!
Now, for the real reason you're here: All the fun things to do in a quick weekend trip to Clearwater! When I say we had a blast last weekend, I literally mean we played until we dropped! We started our trip out at Pier 60 exploring the market stands, grabbing a quick bite to eat, and slurping down ice cream as quickly as we could before it melted! What I love about spending time on Pier 60 is that you're never guaranteed what you'll see or do! There are street performers showing off their uber-talented dance moves, interchanging market stands with super fun trinkets, jewelry, face painting, custom artwork, caricatures, and more, not to mention the gorgeous sunsets you'll catch as you stroll up and down the pier! The boys couldn't choose a favorite about Pier 60 but it seemed like a close toss-up between playing on the playground during sunset and the best ice cream cone they've ever had while we watched the sun go down over the water!
Play on the playground
Grab an ice cream cone
Buy a friendship bracelet
Watch the sunset over the ocean
Take in all of the beautiful warm lights from the hotels
Watch a performer on the sidewalk
Eat a hotdog
Have a local artist draw a caricature of your family
Pick up a souvenir for a friend back at home
Build a sandcastle on the beach
Take a rainbow selfie in front of the umbrellas on the side of the Pier
Dip your feet in the ocean under the pier
WATCH MY CLEARWATER INSTAGRAM HIGHLIGHT 
Years back, we stayed in Clearwater with the boys when we were only parents of 2! When exploring the city we noticed an incredibly detailed, super exciting pirate ship loading up guests for tours! We both turned to each other and agreed that on our next trip back, we had to book a ride on Captain Memo's Pirate Adventure with the boys! This time around, we knew we couldn't visit without making that adventure a top priority on our list!
FAQ's
Is it worth it?

Absolutely, hands down, 100% yes! This was a gifted experience for our family, included with our partnership but, had this been a personal leisure trip without work ties, I absolutely would have paid to do it and would love to do it again! It was a phenomenal experience and a great time for the kids! There are so many things included in the excursion that even I left feeling like a kid in a candy shop! The staff aboard the boat were all friendly, interactive, fun, engaging, and knowledgeable! Highly Recommend

What's included?

A pirate hat, gold doubloon, tattoo, gold bead necklace, candy treasure, pirate certificate, games, dance party, water, beer, wine & soft drinks!

Which time should we book?

I would love to experience the sunset Pirate Cruise but, highly recommend booking the earliest launch time which is currently 10 a.m.! We went first thing in the morning on a Saturday. We had only two other families on the ship with us at that time! However, when docking and unloading from the boat, we saw the next group of guests waiting to board and it was easily double if not triple the number of families as our cruise! I loved having the open space to walk around and let the kids explore and play without worrying about them being in the way of or too close to others! You'll need to arrive 1 hour early for check-in!

What should I bring?

Your phone or camera, and snacks if you don't have breakfast beforehand! They really kept the big boys pretty busy so, we had a light breakfast beforehand and they didn't complain of hunger once! I brought puff snacks along for Deck to keep him happy since he couldn't get down and crawl around!

How much is it?

Pictured from the website below
How long is it?

The tour is 2 hours! You're constantly moving and the crew entertains the kids for the majority of the cruise!

Should I bring little kids?

Yes! Our toddler had a fantastic time! I would recommend this activity for toddlers through teens!

 

Do I need to drive there/Is there parking?

If you're staying at one of the recommended nearby hotels, you can and should walk! Parking is available in the Pier 60 parking lot across the street but from what we saw, it's always pretty full and you'll need to pay to park! You can also park at The Municipal Marina Parking lot which is also a pay-per-plate lot for $1 an hour and is equally as full as what we saw! Walk if you can!

Should I bring a stroller?

I would leave the stroller behind and just carry the kids or hold their hand as you walk to the check-in kiosk!

Is there food?

Food is not included! They sell snacks but, you can bring your own! Our kids were fine and didn't complain of hunger since we ate a small breakfast beforehand!

What do the kids do?

Our boys had a blast with the squirt gun fights, canon launch, treasure hunt, dance party, the game of "Captain Memo Says", and so much more! We started the cruise off with an intro to safety and then followed with seeing dolphins! Once we really started moving, they called all the kids down to the open lower deck for a pirate story and then brought out a one-legged pirate for a squirt gun battle! Then, they all participated in a few games, received pirate tattoos, went on a treasure hunt for their own gold doubloon, and finished off with a dance party and presentation of their very own pirate initiation certificate! They were free to roam as they wished on the lower and second decks! The third deck was reserved with a bar for adults only but, it was easy to see the kids from up on the top deck if you wanted to check out the view while the kids were being entertained!

A must-see when visiting Clearwater is the Clearwater Marine Aquarium! This was our third time seeing the facility and I have to say that the number of updates and additions that they've done since our last visit is nothing short of jaw-dropping! The massive 1.5 million gallon dolphin pool which is home to Dolphin Tale's, Winter the dolphin and her friends, Hope, PJ, Nicholas, and Hemingway greets you as you enter! The gorgeous pool is surrounded by interactive walls and activities for the kids as they play with the dolphins through the 12″ thick glass!
Something to note about the Clearwater Marine Aquarium is that it's solely funded by admission, grants, and donations! The facility hosts between 600-900 volunteers and interns annually! Their main focus is the rescue and rehabilitation of marine animals! During our most recent trip, they were checking in and X-raying 8 baby sea turtles out of 26 that came from a rescue out of Maine! Pretty awesome, right?! They make it easy to watch the process with window views into the animal labs! We were also able to get a peek at the restaurant-grade fish they serve to the animals, believe it or not, some of the dolphins have specific food preferences that they enjoy more than others!
Did you know?
There are over 30 different species of dolphins!
Because of the interactive stations and many ways to continue education through our travels at Clearwater Marine Aquarium, it's a repeat stop for our trips over to the west coast!
Clearwater Beach:
We LOVE spending a full day on the beach! The soft, bright white beach sand stays nice and cool so, we rent a couple of cabanas for the day and spend our time soaking in the rays! One of our favorite things about this beach is how "alive" it is! There are lunch spots RIGHT on the beach so you can grab a bite and play while you wait for your food or get it to-go and eat on your beach towel or in your cabana!
Make sure to pack lots of sunscreen, sandals, and if you happen to forget your beach toys at home, pop into Barefoot Beach House for a huge set of beach toys for only $15! We grabbed a pirate ship set for Linc and a football for the big boys as a surprise! They loved it!!
Another thing we love about this beach- You can watch the parasailers, jet skis, sailboats, and tour boats from the sand!
Favorite Spots to Eat:
We love grabbing a quick bite or sweet treat from this spot! We can eat under an umbrella at a picnic table RIGHT on the beach! They have burgers, fish sandwiches, and tenders for the kids! Just make sure to watch the birds! They'll insert themselves into your family picnic! haha!
This is such a chill place! No matter what you're craving, you can likely find it here and Frenchy's, and the view is fantastic! This is another spot right on the beach with beach volley nets and picnic tables! No reservations accepted here unless they go on a wait and you'll have to pay to park but, it's worth it! *Make sure you're going to the Rockaway location! They have several others in the area but, this seems to be the best and has awesome beachside dining!
We absolutely LOVE this restaurant and the service is phenomenal! If you're looking for great Spanish-Cuban cuisine with a view and intimate ambiance, this is the place for you! The food is unmatched and serving sizes are large!
This is a great lunch or dinner spot, right by the marina where all the tour boats sit! The boys loved the view of the boats from out on the dining patio and the menu selection is awesome!
If you're planning a trip to Florida's West Coast soon, especially with littles in tow, Clearwater is a GREAT choice and somewhere we choose to visit year after year! You truly can't go wrong with your time on the beach and a Pirate Cruise with the crew of the Pirates Ransom!
Thank you to Visit Florida & Visit St. Pete Clearwater for sponsoring this post and helping our family to create life-lasting memories!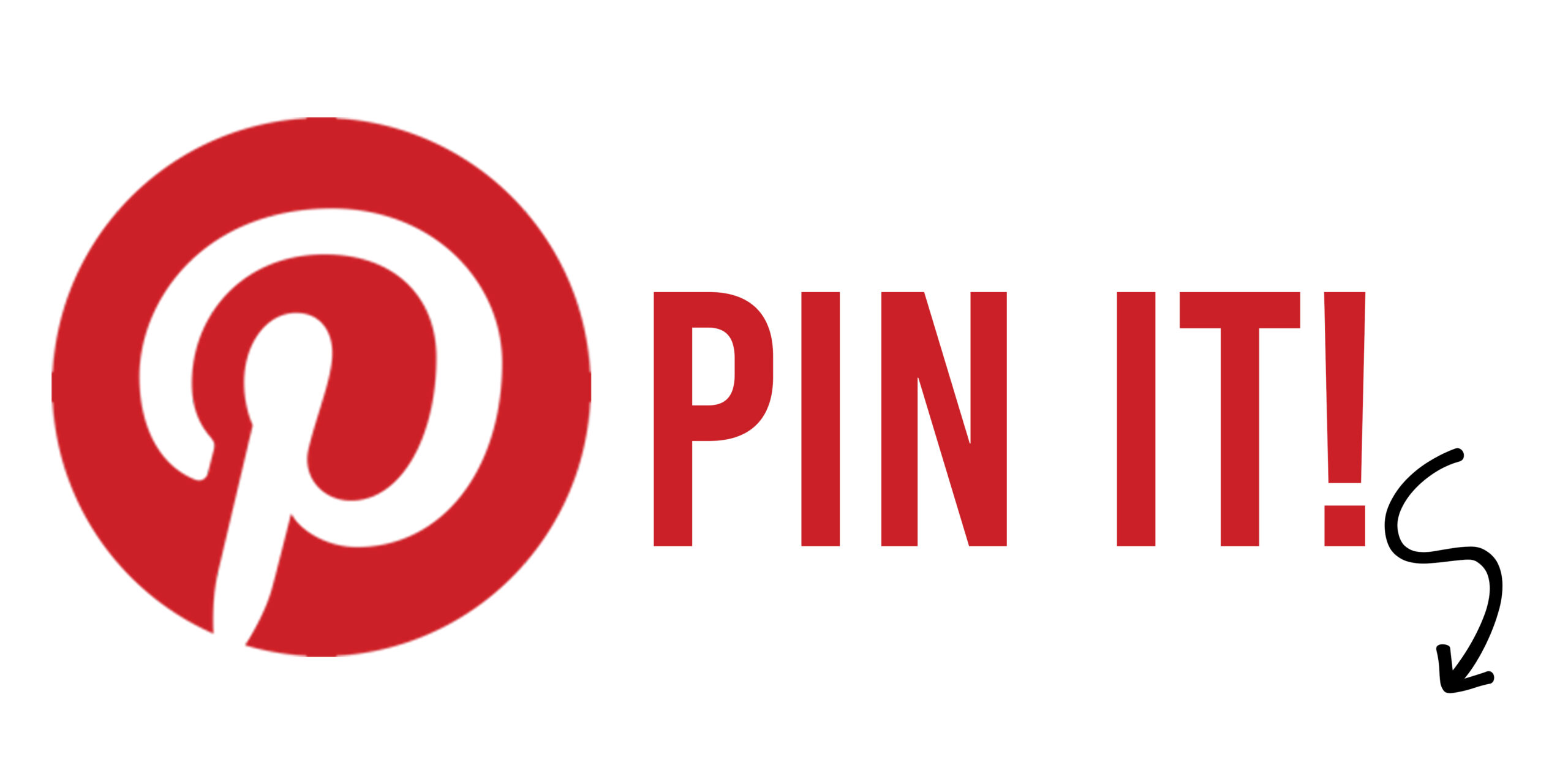 Get This Look
[show_shopthepost_widget id="4395436"]