I am an Amazon Influencer and this post contains links to an affiliate site. I receive a small compensation, at no cost to you, for clicks and purchases through these links! These links help support all of the amazingness that you see here on my blog, and sometimes even fund Friday pizza nights!
---
In just a few short months, Col will be SEVEN! For his birthday this year we decided that in leu of a party, we'd travel and go on some really awesome adventures! So, instead of a seventh birthday party recap, we're sharing ALL of the details from K's Dino Birthday last year! It was by far, one of our favorite parties to date and has actually been pretty hard to top! There were so many details that went into this party and I truly can't believe it when looking back! Was I even sleeping then?
Look hard at that photo up there!
Can you see what K is running from?!
OH. EM. GEE. He was so tiny!
One of my favorite details of a party is the kids' table! I prefer to make lunch boxes for each kid prior to the party so it encourages them to fill their bellies before getting too invested in play!
These lunch boxes have been my favorite to date! Not to mention, I'm usually a #badmom on party day and am hustling to get everything ready that my kids have like a handful of cereal and a few grapes until party time so, they're always ready to eat!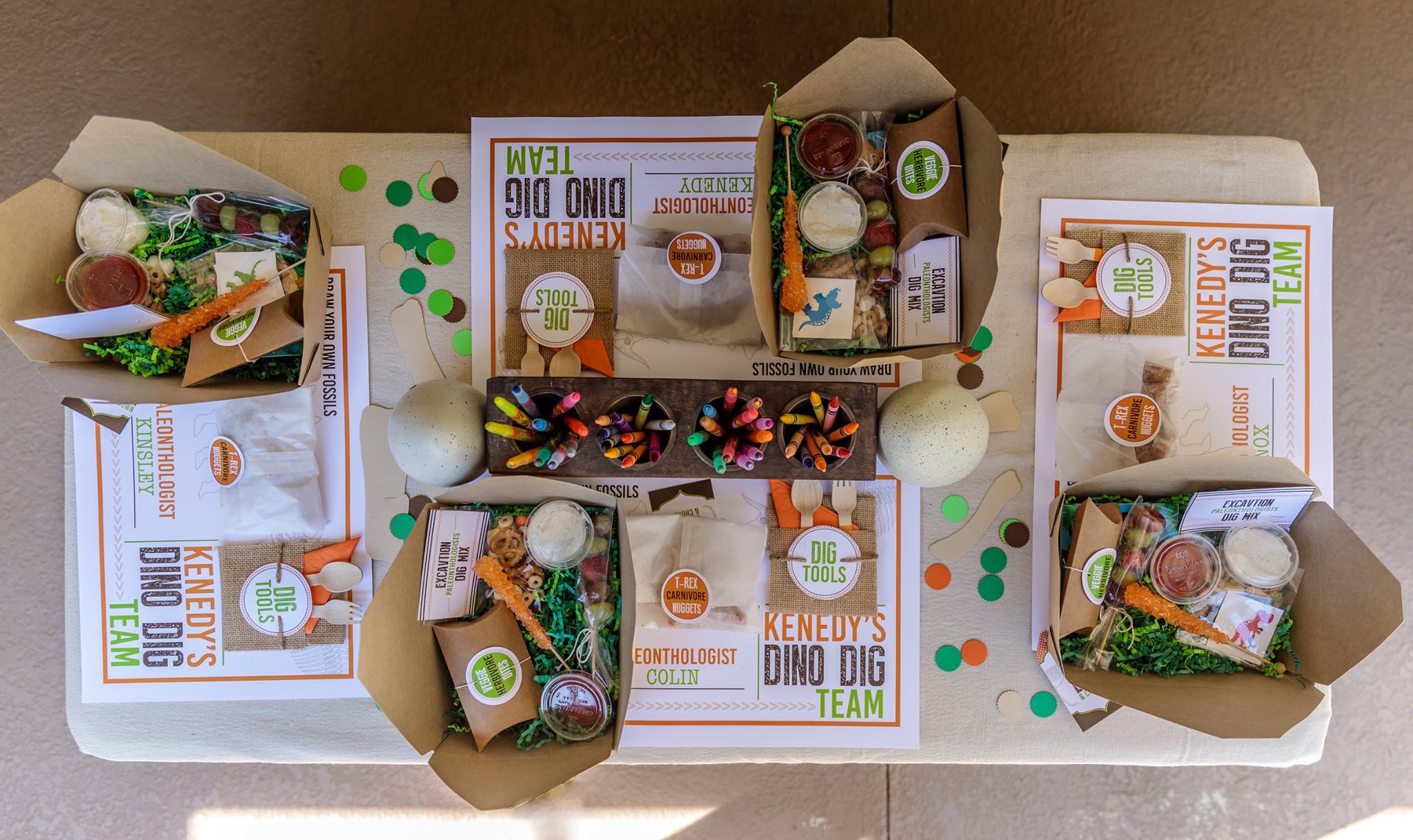 We made fossils out of Crayola Air-Dry Clay
! They were super easy to shape and the kids LOVED digging and brushing them out with paint brushes from the Dollar Tree!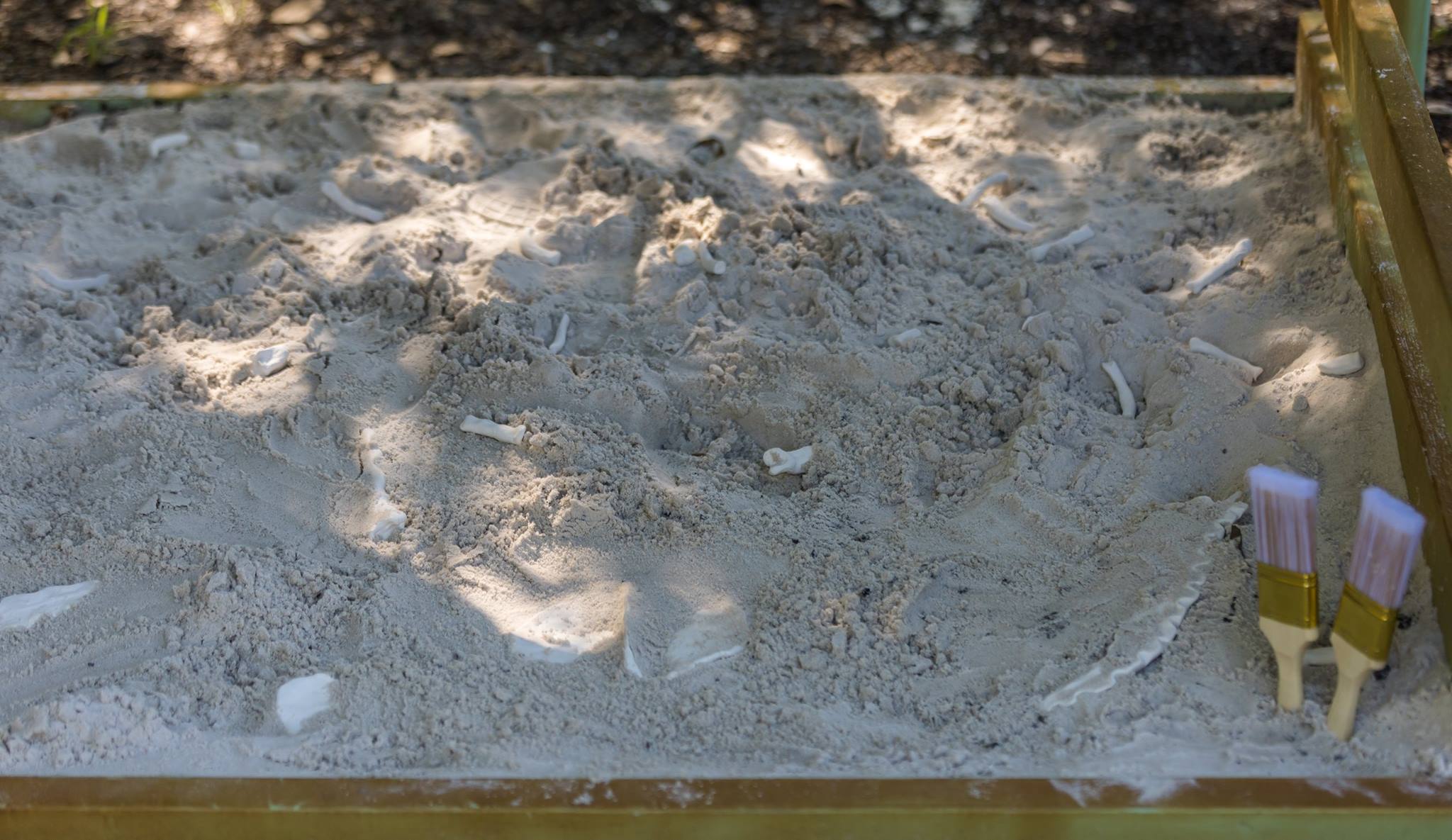 These were a little tough…Okay, like a huge pain in the ass but, SO worth it! Make sure to pour your jello after it's already spent a little time cooling! You'll thank me for saving you from a huge leaking mess on your counter tops!
Everyone LOVED these DIY Dino Terrariums! We picked up fish bowls, soil, seeds, rocks, moss, and plastic dinos from the Dollar Tree! It was a cheap and easy activity that the littles could take home with them!
Dino Hats    3D Cake Topper   Jello Push Pops
Lunch Boxes
   Portion Cups
   Orange Cups
Paint Brushes
  Tool Belts
  Rock Candy
Crayola Air-Dry Clay
   Orange Buckets
   Mini Kraft Paper Bags
Dinosaur Tattoos
   Chocolate Rocks
   Glassine Wax Paper Bags
Kraft Pillow Boxes   Wooden Forks
   Construction Party Hats
---