Is a natural birth your birth plan? You can TOTALLY do it mama! With this list of MUST HAVES for a natural birth from a mama who's done it not once but, twice, I am confident that you can achieve a beautiful birthing process without meds like I did!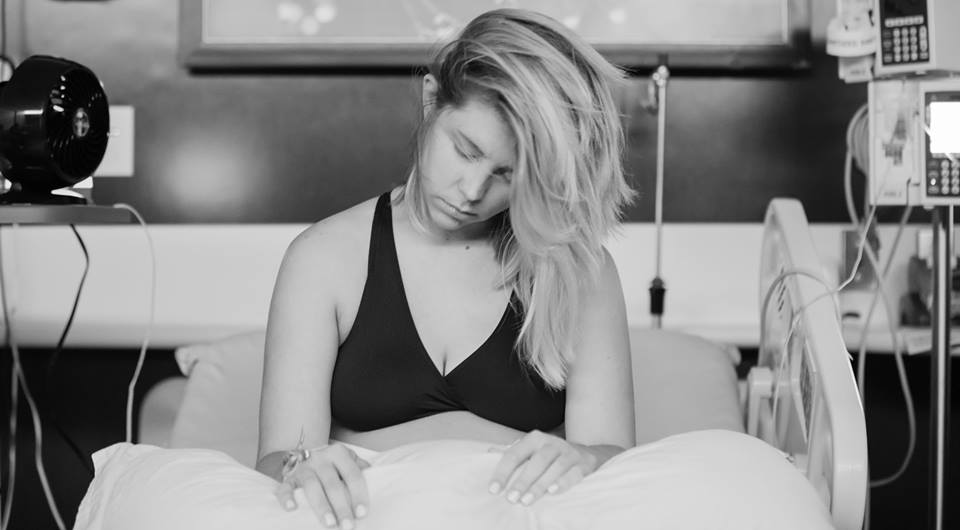 Essential Oils:Â Consult your midwife prior to using.*

Clary Sage Oil-Help induce labor naturally and enhance contractions once labor has started. Use topically with a carrier or in a diffuser. Not to be used prior to labor*
Peppermint-Help reduce nausea + headaches. Not to be used after birth, can reduce milk supply*Â 
Helichrysum-Supports elasticity of the perineal area. Mix it with a little carrier oil and apply to perineal or use in a compress.
Myrrh-Use with a carrier oil and rub it on the lower abdomen with clary sage oil to bring on contractions.
Lavender-Promotes relaxation and eases muscle tension.

Cold Wash Cloths: These will be a God send when a contraction comes along and you're beginning to sweat out of every pore on your body. Make sure your partner knows to keep them cold and ready for each contraction!
Personal Fan: This is one that I didn't have with my first or second birthing experiences but, it sure did make a difference with my third! Not only does it keep me cool where I want to be cool but, I placed mine in front of our essential oil diffuser to blow the steam right into my face. A big whiff of Clary Sage Oil diffusing and blowing from the fan would send me into a long, deep, really beneficial contraction! THIS ONEÂ is my favorite!
Birth Support: Make sure to have a really solid team behind you. If a nurse comes in offering medication, or something that doesn't sound like part of your birth plan, you'll need a backbone to do the talking for you, one who supports your plan. Make sure they know your practices and preferences before entering the hospital. Keep everyone updated on the research you've done and signals for your "breaking point" should you have one.
Evening Primrose Oil: Consult your midwife prior to using. Recommended at 38 weeks or after through vaginal insertion or oral consumption.* This stuff is wondrous! Evening primrose oil helps the cervix to soften and thin out (efface). Studies suggest that due to linolenic acid found in EPO, it may trigger a prostaglandin response in the body to help shorten labor.
Red Raspberry Leaf Tea: Not to be mistaken for raspberry tea.* Raspberry leaf tones the muscles of your uterus so they work more efficiently. Drink 2 or more cups a day starting at 36 weeks or after. Can also be used during labor for hydration.
Yoga + Meditation: Whether you're having a natural or medicated birth, yoga and meditation are great tools to have all the way through your pregnancy! Help your mind and body prepare for your baby by practicing meditation every evening in a luke warm bath and try 10-15 minutes of pregnancy yoga every morning to help ease aches and pains!
These Apps:
Dates: A study conducted in 2011 and published in the Journal of Obstetrics and Gynecology found that the consumption of date fruit in the last 4 weeks before labour significantly reduced the need for induction and augmentation of labour, and produced a more favorable, but non-significant, delivery outcome. My favorite are the fresh dates from The Fresh Market! Start consuming 6 per day, every day starting at 36 weeks for best results.
Affirmations: Birth affirmations are great when paired with meditation for removing stress and fear when another contraction comes along or to keep your body relaxed while pushing during the third stage. Along with affirmations, I like to envision my body acting as a rose or flower opening up for my baby to make his way out. This Pin Board rocks and has a ton of affirmations to choose from!
Several Coping Options: Whether it's a warm tub, birthing ball, Rebozo Shawl, pacifier for biting down, you name it-have it! Try practicing Belly Dancing for Labor, Hypnobirthing, and Breathing Techniques.
---