Does your little one love to play pretend?
It seems like everytime I come around a corner, there's another set of dress-up or pretend play out of it's basket in our home! We're always using our imagination to be Dr.s, Astronauts, Construction Workers, Teachers, you name it! To make their set up more fun, I created this adorable Doctor play kit!
Add this free printable set to your little Doc's kit for free!
*Laminate for best results!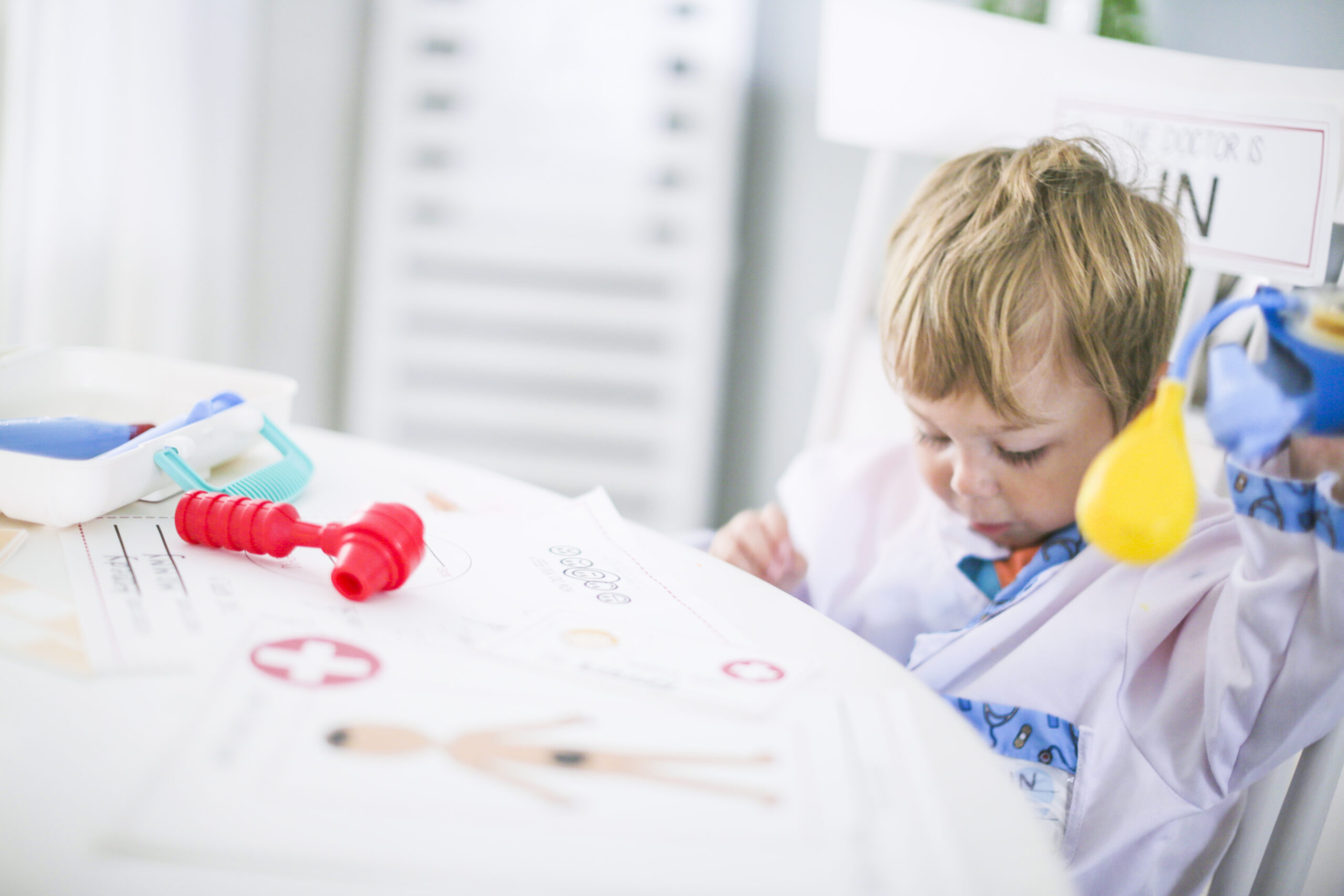 Download your free Doctor Printable Set HERE!
---